Destroyed buildings, thousands of dead: there is a good chance that you will feel powerless when you see the images of the earthquake-hit area in Turkey and Syria. However, as a citizen of The Hague you don't have to sit still: there are these actions in The Hague:
Money is also collected from the Turkish Islamic Cultural Foundation for the construction of Syria and Turkey. You can donate here.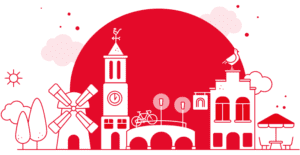 Stay informed
Sign up for the newsletter of indebuurt The Hague and stay informed of everything about and around The Hague.