Ad loading…
Want to Are you planning a day of shopping in Delft this weekend or are you driving to Rotterdam? Then pay attention. From Saturday 00 January to Monday morning 21 January there are no trains running between The Hague Central station and Delft.
Advertisement is loading…
This weekend work will be done on the track at Hollands Spoor station and therefore no trains run between The Hague and Delft. Buses are deployed.
Detour
So you can go to Delft by bus or tram 1. Do you want to travel to Rotterdam by train? Then you travel via Gouda this weekend. The work will last from Saturday 00 January 00: 23 hours through Monday 23 January 05: hours, so the Monday morning rush hour is not affected.
Read also…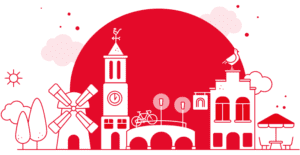 Stay informed
Sign up for the newsletter of indebuurt Den Haag and stay informed about everything about and around The Hague.