Ad loading…
The Damasstraat in the Laakkwartier also turns orange again around this World Cup. The perfect place for folk singer André Pronk to record the video of his new World Cup song and our video man was there.
Ad loading…
For many people it was a normal Wednesday afternoon, but not for the residents of Damasstraat in The Hague. Today the video clip of the World Cup song 'Red white blue' by André Pronk was recorded. A number of street residents wanted to appear, in orange:
Measure over the World Cup…
Stay informed
Sign up for the newsletter of indebuurt Den Haag and stay informed about everything about and around The Hague.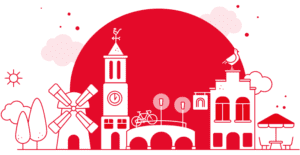 20183214
20183214