Loading ad…
A Finding a house or apartment for rent in The Hague is not easy, so we are happy to help you. This week we went looking for rental apartments for which you can rent a maximum of 1905 must pay euros per month.
Loading ad…
We have, among other things, a house in a new-build complex of almost 300 euros per month and found a city apartment next to Amare theater. Hopefully there's something here for you:
Loading ad…
Loading ad…
Loading ad…
Keep informed
Sign up for the newsletter of indebuurt The Hague and stay informed of everything about and around The Hague.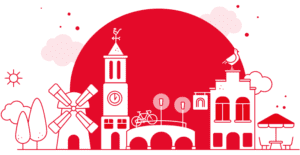 634337