Even if you live close to the beach your whole life and you see the sunset every evening, it is still breathtaking every time. Photographer Nick Rijnfrank Rosenberg has been on the road with his camera in recent days. On balmy summer evenings, he photographed the sunset on the beaches of The Hague. So sit back and enjoy.
Do you often take pictures of The Hague and who you like to show them to the whole city? Mail us:
Read also…

You want to see this! The Rosarium is in bloom again

Did you know that in the Westbroekpark a 300 types of roses? These are now at their best. You can in…
Stay informed
Sign up for the newsletter of indebuurt The Hague and stay informed about everything about and around The Hague.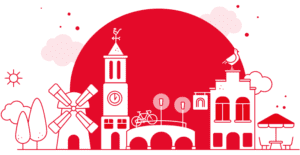 †