Loading ad…
One Scoring a single-family home in The Hague is not that easy. Apartments are mainly being built. Fortunately, there are still a few to be found, but usually you have to put down a lot of money. Have you saved enough? Then there may be something for you. These homes are now for sale in The Hague.
Loading ad…
Loading ad…
Loading ad…
Loading ad…
Read also…
Living together under the Greek sun: Linda and Hooman from The Hague make it reality

Imagine: you live in a tiny house on the Greek island of Crete in a community of like-minded people with whom…
Fundaparel: you can buy this in The Hague for 1 million
)
New rental homes will be built above these parking lots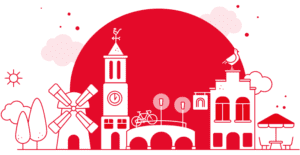 Stay informed
Sign up for the newsletter of indebuurt The Hague and stay informed gte of everything about and around The Hague.