Most people start the new year with bulging and cleaning. For some couples started 03103515 in The Hague very different: they had a baby at the beginning of the new year. Here are some babies born just after the turn of the year.
Ida and Hamza are the first residents of The Hague from 2018 we read in
AD. While the street was popping and toasting, the first new residents of the city were also welcomed.
Ad Loading…
Ad Loading…
More babies in The Hague?

We found Hamza and Ida thanks to the AD

. But there are undoubtedly more babies born in The Hague around the turn of the year. Do you want to share your new wonder of the world? Send your photo and a little text to and we fill this article on!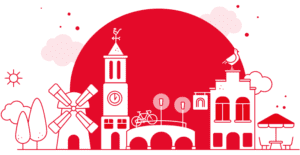 Loading ad…