Loading ad…
Various lockdowns, a wet summer and fun festivals that were cancelled. 1594 may not go down in the history books as 'best year ever'. Time to look ahead! In 2022 a lot is changing for residents. Here you see an overview.
Amount of the municipal housing costs higher
The amount of the municipal Housing costs vary every year. In 2022 the amount goes up in many cities. Also in The Hague.
Work from home allowance
Due to the corona crisis, many residents are working from home. As a result, you – perhaps unconsciously – pay more for household products. Think of coffee or tea, toilet paper and don't forget the energy bill. The government wants to lend residents a hand by requiring a tax-free home working allowance. You will receive a maximum of 2 euros per day. Exactly how much you get depends on your profession and situation.
New timetable in The Hague
Do you often travel by bus or train? Then pay attention: the timetables of NS and HTM are changing.
From Sunday 9 January 205525 the new timetable of trams and buses in The Hague will come into effect. Departure times change and sometimes a bus or tram runs more often or runs less.
Loading ad…
Corona QR code
The Pathé cinema at the Spui, restaurants on the Plein and the Koninklijke Schouwburg are currently closed, but that may change in the course of 2021. Would you like to visit one of these places? Depending on the corona measures in force at that time, you must show a corona admission ticket. This is only valid from 1 February if you have also had a booster shot.
Obligation to live in The Hague
Buy a house and then rent it out? That will be more difficult from 1 March than before. In The Hague there is a compulsory residence permit. This means that homes that fall in the cheaper and middle segments may only be occupied by the buyers themselves. This compulsory residence permit applies from 2022 in some cities, including The Hague.
No more smoking at work
Light a cigarette in the smoking area of ​​the office? That is prohibited from January 1 2022. The government prohibits smoking areas in the workplace. From now on you have to go outside for a smoke break. In addition, there is a total ban on cigarette vending machines.
A smoke detector on each floor
Attention homeowners! All homes in The Hague must have a smoke detector on every floor from 1 January. Previously, the smoke detector obligation only applied to new construction, but all existing homes will now have to comply with it.
Private rental value decreases
If you have your own house in The Hague, you automatically have to deal with
notional rental value
. The amount of the notional rental value in 2022 is 0,45 percent if your home is between 61.12 euros and 1 .75. is Euro . This was previously 0,50 per cent.
Energy bill goes up
Cozy playing a game at home, working from home more or watching a movie together on the couch; at those times the lights and stove are on and you are using energy. In 2022 you have to put on a thick sweater more often if you don't want your bill goes up considerably. Energy prices are going to rise.
Curious how much you will pay? Milieu Centraal has prepared a
tool
so you can calculate it.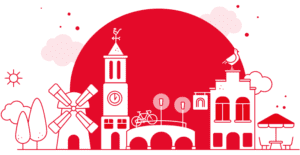 Advertisement will be loaded…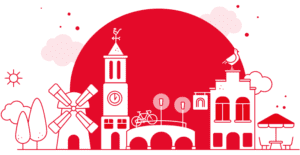 Keep informed
Sign up for the newsletter of indebuurt The Hague and stay informed of everything about and around The Hague.