The Hague has gained a breakfast and lunchroom, this week Lavendi Coffee opened its doors next to Central Station. From pancakes to acai bowls, there is something for everyone.
Loading ad…
Manuela opened their second Lavendi branch this week together with her boyfriend on the Rijnstraat, right next to Central Station. "I want everyone to feel at home with us, so we have chosen a menu inspired by all kinds of different regions and cultures," says Manuela. "For example, we have avocado toast with kimchi, lotus biscoff pancakes, which is a hit in America, but also a yogurt bowl that we all know in the Netherlands."
Menu
On the menu you will find American pancakes with angel hair and pistachio to waffles with caramelized banana and condensed milk, nothing is too crazy or too sweet at Lavendi.
No sweet tooth? Don't worry, they are also thought of. The healthy smoothie bowls and various (vegan) sandwiches ensure that you can start your day festive.
5 x coffee shops with their own coffee blend in The Hague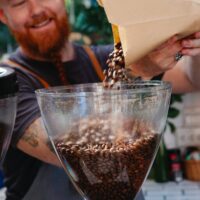 Attention coffee lovers, especially for you we have collected five coffee shops in The Hague that sell their own coffee blend! From specialty…
5 x breakfast in The Hague under €6 ,-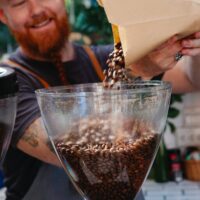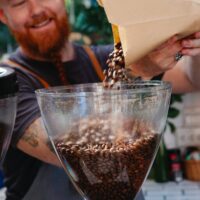 Hidden gem: this garden café has been renovated and that's why you want to go there